Recently SCG President Susan Mooney was invited by the Oaxaca's State Government to tour the Agave fields and meet with Mezcal producers throughout the state.  She had an amazing time learning about the production process – and of course sampling terrific Mezcales!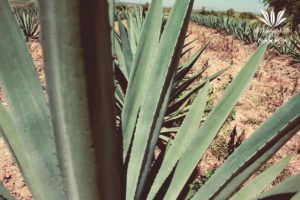 The largest volume of production in the country mezcalera corresponds to the maguey sprat, due to its high properties of reproduction, sugars, weight and volume.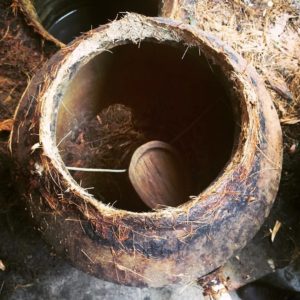 Real Minero is the brand of the Ángeles-family from Santa Catarina Minas. Being in fourth generation Mezcal-producers, father Don Lorenzo and son Eduardo work the distillery, while mother Doña Florentina is doing the bottling and daughter Graciela the marketing. The famous quality of the Mezcales Mineros comes from its distillation in earthenware pots, a tremendously laborious technique, which yields the most impressive spirits. Further peculiarities of Mineros are the use of different wild or cultivated agaves, which are distilled individually or composed in the mash. Often there are only 100 or 200 liters of these special batches produced. Genuine Mineros are among the best spirits in the world.