Team
WE PROVIDE STRATEGIC CONSULTING TO THE WINE & SPIRITS INDUSTRY
SCG's team has experience with craft spirits, small start-ups, big brands, and everything in between so we can help take your brand through all the phases of development, launch, growth, and expansion.  SCG has an integrated service model that allows you to maximize your resources while having access to specialized industry knowledge and skills. We create custom projects allowing you to concentrate on your key competencies while reducing your operational costs by providing you with only the services that your business needs and with the flexibility to add needed skills as you grow.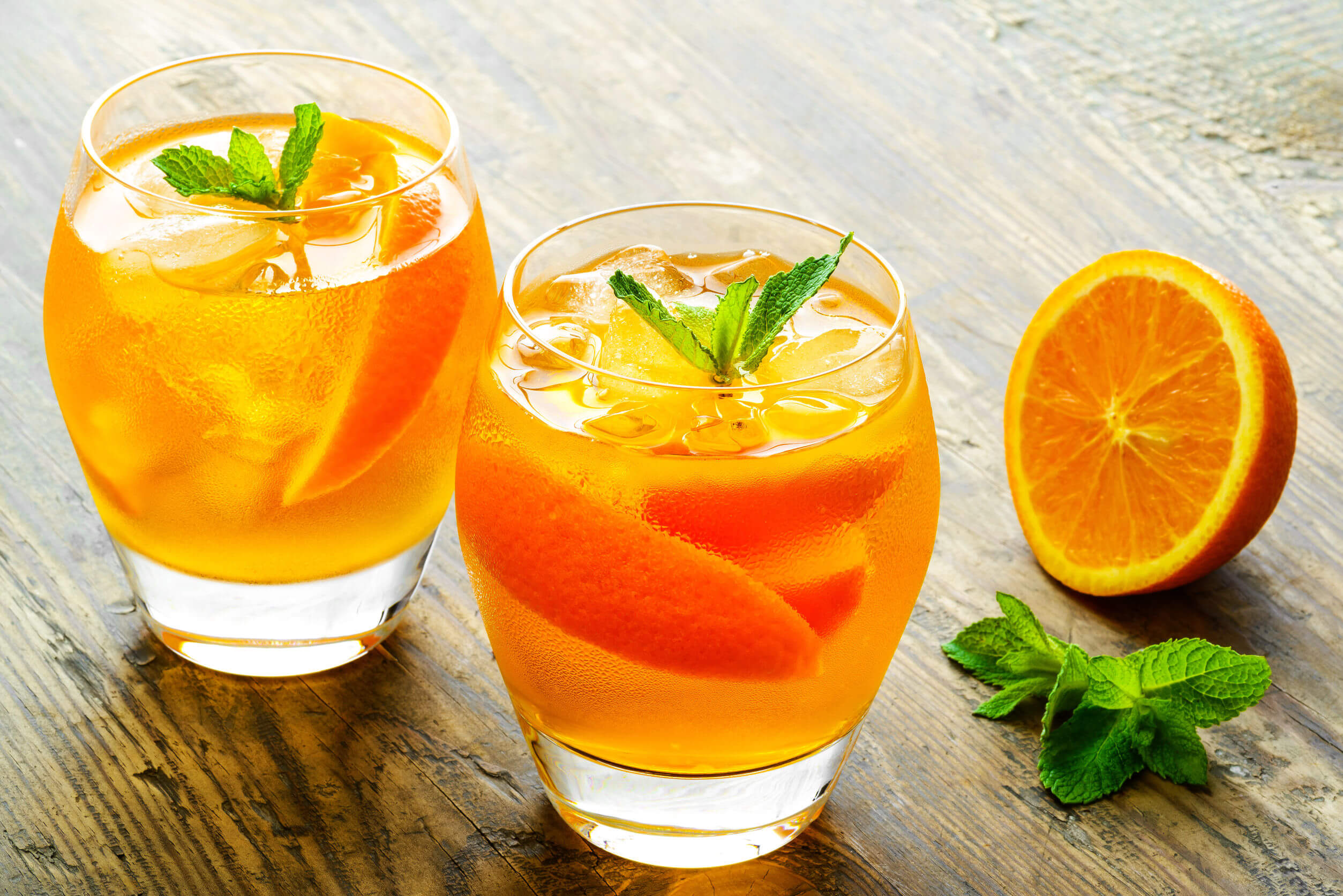 Susan Mooney – Founder and CEO
Susan has more than twenty years experience in luxury consumer goods, product ideation and development in the wine & spirits industries. She has played a vital role in the strategy, launch and success of new brands, including several start-ups that went on to lucrative exits. In addition to her time spent in global executive positions in Brazil, Europe and China, Ms. Mooney has proven herself by successfully growing profitable companies, spearheading innovation and launching distinctive products. As a recognized expert in the spirits industry, Mooney regularly publishes industry related articles and has been a featured speaker at numerous wine & spirits events and conferences.
Shu de Jong – VP of Brand and Market Seeding
Shu began working in the spirits industry as a liaison to brands and celebrities for key nightlife groups and hospitality powerhouses. He created Panache Imports in 2002 and was part of the original team to bring 42 Below Vodka to the U.S. market. Comfortable and connected in any market, he successfully built the brand's image, identity and national sales before selling the brand rights to Bacardi USA. He then created and sold other innovative brands such as Wódka Vodka and Alibi American Whiskey. After these successes, Shu created Midnight Solutions – a consulting and advisory firm specializing in helping emerging brands prepare for and overcome the challenges to creating brand growth and sales success. Shu joined SCG as a partner and Managing Director in 2016 where he utilizes his knowledge of the market to helping brand owners effectively execute programs, grow their sales and build iconic brands.
Matthew Baris – VP of Strategy and Brand Innovation
Matthew joined SCG to head up the product strategy and brand innovation practice. Formerly founder and owner of Altitude spirits, Matthew was at the forefront of the craft spirits movement. He has overseen the creation and development of liquor brands from concept to shelf, including production, brand development, and marketing and sales strategies. At Altitude Spirits he created both his own products while simultaneously developing executable strategies for international suppliers entering the U.S. market. He is a creative innovator and manger with expertise as an entrepreneur having been at the helm of an independent distilled spirits company. He has conceptualized and implemented the sales and marketing strategies for many international brands entering the competitive U.S. market. He is experienced in managing sales through the three-tier system and is an expert in navigating the U.S. spirits market with new brands. Key competencies include: Product Development, Inventory Management, Supply Chain Management, Production Oversight, Marketing & Branding, Maximizing Operational Efficiency, Importing, Sales Chain Management, Team Planning & Development. Matthew received his MBA from Duke University's Fuqua School of Business.
Director of Public Relations
Drawing from more than eighteen years of public relations, marketing and brand development experience working for major suppliers and leading hospitality brands, SCG's Director of Public Relations executive specializes in growing emerging brands through effectively connecting press, social media and online campaigns with on the ground sales and marketing initiatives and events. He has garnered TV, print and online media placements for SCG's clients in both trade and consumer press. Having previously served as the Director of Consumer Development for Louis Vuitton Moet Hennessy, he honed his skills in consumer products and luxury spirits while managing all regional marketing and public relations activities for Belvedere Vodka, Hennessy Cognac, and Domaine Chandon sparkling wine brands. He began his public relations career at Ketchum Public Relations Worldwide and Rubenstein Public Relations and holds a degree in Public Relations from the University of Florida.
National Account Specialist
SCG's National Accounts Specialist has twenty-four years of beverage sales experience including wine, spirits and non-alcoholic beverages for top suppliers such as Nestle, PepsiCo, Allied Domecq, as well as notable start-ups. He has deep understanding of the distribution network and managing successful programs in national and local distributor networks. He has proven experience empowering emerging brands to stand out in the marketplace and successfully compete against established national brands.
Graphic Design & Art Direction
SCG's Graphic Design & Art Director is a graduate of the Academy of Art University and has worked with iconic brands at the Cooper Spirits Co. including St. Germaine, Crème Yvette, Slow & Low, Lock Stock & Barrel and Ilegal Mezcal. Her innovative designs bring brands alive both above the line and below.
Director of Finance & Accounting
SCG's Director of Finance & Accounting is a seasoned executive who has developed and managed accounting and financial operations for a variety of food and beverage companies. He has provided valuable and timely support to their executives and staff across all departments including Sales, Operations, and Marketing. He has served as CFO/Controller at Panache Beverage Inc. and as a Director of Finance and Operations at New World Spirits, Inc. His expertise is providing accounting and financial services to newly formed companies with the goal of properly structuring them for continued growth and expansion. He has operated at the CFO level for companies in the fundraising phase of development to provide and explain key financial information. He is a Certified Public Accountant with a Masters Degree in Finance from Fordham University.
Sales & Brand Representation
SCG's has sales representatives in Key U.S. markets that can effectively manage distributors, programming and help build your brand and sell products starting from the point of zero volume or small case sales. Coverage includes top accounts, off premise, grocery and chain stores.
Web Development
Weather you need a basic web presence or a custom built solution SCG has an experienced web developer who is passionate about creating strong online brand presences for emerging companies. He is accomplished with search Engine Optimization, online product sales solutions for your web site and inclusion of useful apps such as "where to find/buy".
SCG Subject Matter Experts
In addition to the key team members we draw on the specific expertise of subject matter experts as needed and our vast network of industry contacts.
VP of Wine Marketing
Our VP of Wine Marketing executive joined SCG in 2014 to head up the wine product & brand development practice and to lead the market launch strategy team. Formerly VP of Marketing at Kobrand Corporation, she is an accomplished marketer with more than twenty five years of experience in successfully building wine and spirits brands. With more than fifteen years of brand management at Kobrand Corporation – she oversaw 40 super- premium wine and spirit brands. Key competencies include: retail sales programming and merchandising, brand repositioning, creation and maintenance of wine brands.
Brand Seeding and Ambassadors
SCG has several industry veterans who can skillfully seed and generate brand excitement and sales. They are educators with expertise in wine, beer, sake, Cachaça, whiskey and all things liquid. SCG will match your product with the relevant skill set on the ground.
Social Media Management
Our social media executive is a published author on the subject of branding with technology and has been the social Media manager for Mario Batali, Joe Bastianich and B&B Hospitality. He has twenty-five years of experience in the Restaurant Industry combined with fifteen years of experience in web development and social media. His specialties include: social media management including Instagram, Facebook, Twitter, Foursquare, Flickr & YouTube. He is a blog designer as well as a SEO specialist. Also experienced in Joomla, WordPress, Photoshop, Fireworks, Dreamweaver as well as a variety of Audio and Video production tools.